Duke in DC is Duke's embassy in the nation's capital. Our staff works with policymakers, academics, researchers, alumni and the higher education community to advance the intellectual life of the university beyond campus.
Staff Directory
Jeff Harris
Director, Duke in DC
Associate Director, Government Relations
(202) 524-4992
jeff.harris@duke.edu
Lizzie Devitt
Program Specialist, Duke in DC
(202) 524-4997
elizabeth.devitt@duke.edu
Duke Groups & Initiatives
The Duke in DC office hosts several other groups and initiatives. See below for specific contact information.
General Event Planning and
Duke – Margolis Center for Health Policy
Duke Alumni Affairs
Louise Ward Meyer A.B.'87
Regional Director, DukeDC
(202) 791-9555
louise.meyer@duke.edu
alumni.duke.edu/group/duke-dc
---
Sanford's Duke in DC Program
Kristin Goss
Associate Professor of Public Policy
Director of Sanford Duke in DC Program
Kgoss@duke.edu
sanford.duke.edu/people
sanford.duke.edu/special-programs/duke-dc
---
Duke Law School's Duke in DC Program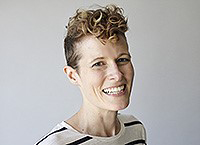 Anne Gordon
Senior Lecturing Fellow & Director of Externships
Duke University School of Law
agordon@law.duke.edu
law.duke.edu/fac/agordon